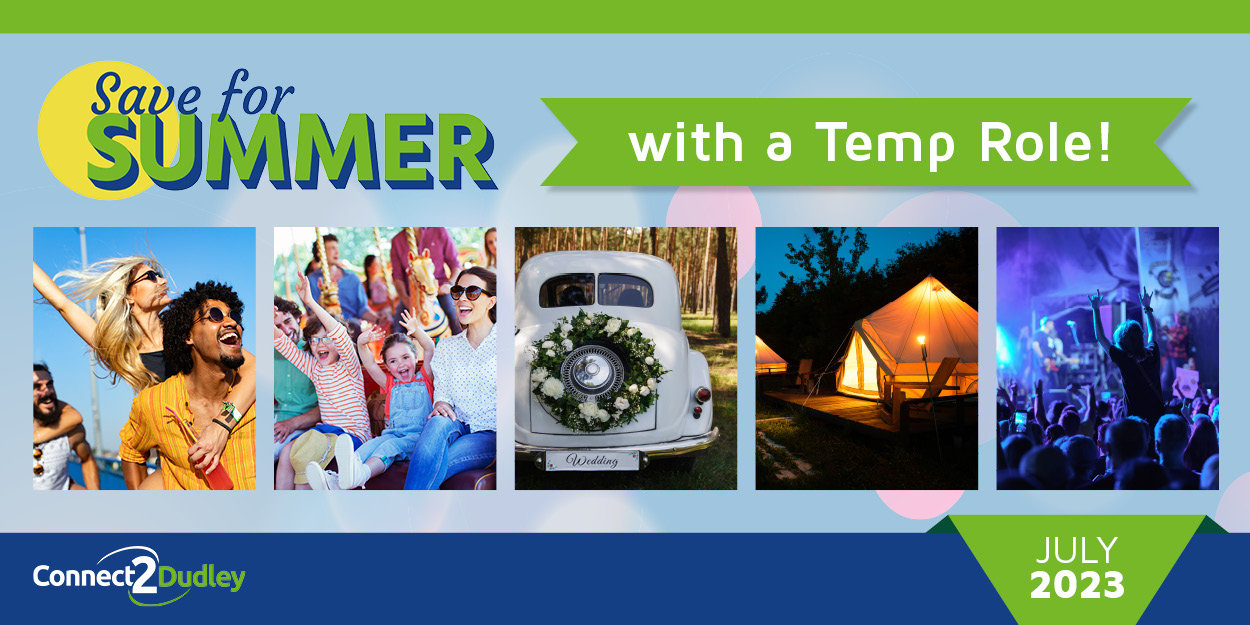 13 July 2023
Save for Summer with a Temp Role!
In today's rapidly changing job market, temporary work has gained tremendous popularity. Whether by choice or necessity, opting for temporary work over permanent employment has many benefits that can enhance your career growth, work-life balance, and personal development. Here are just some of the significant advantages of being a temporary worker. 
Flexibility
One of the advantages is the flexibility offered, especially during the summer period when children are out of school. Temporary workers are able to choose work that suits their schedules. Flexibility allows individuals to have a better work-life balance and enables parents to ensure their hours are fit around their children's summer holidays and activities. It empowers you to create a work schedule that caters to your needs without feeling trapped to the strict timetable of many traditional full-time jobs. 
Networking
Temporary positions allow workers to network with a diverse range of people and develop their skills of interaction. By frequently changing work assignments, temporary workers have opportunities to widen their professional networks, make valuable connections, and establish relationships within industry they work in. Networking and meeting new people can also lead to future employment opportunities. 
Company Cultures
Each company has a unique corporate culture. It can be hard to find people to work with that prioritise the same things you do. Whilst working in a temporary role, you have the opportunity to explore different work cultures and decide what you want and don't want in a work environment.  
Being a temporary worker during the summer gives you the opportunity to grow whilst still being able to enjoy the season. The flexibility, expanded networks, and exposure to different work cultures offer a rewarding career. Whilst temporary work might not be everyone's first choice, it is important to acknowledge the unique benefits it provides during the summer season. If you know anyone struggling to balance work with their summer lifestyle, send them this blog and introduce them to a better work-life balance where you can earn money without sacrificing summer fun. 
Check out our latest temp opportunities and see how you can save for Summer!
Share this blog post
Why not subscribe to this blog and receive blog updates!
Subscribe